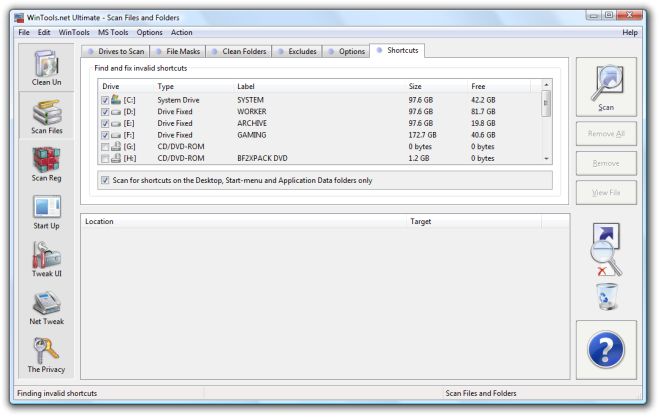 The "Shortcuts" tab of the "Scan Files" tool serves for searching, correcting or deleting shortcuts with dead references.
The method of searching for shortcuts is similar to the method which is used for work with the "Scan Files" tool.
The Start button begins the scanning of the hard disk and placing of dead shortcuts on a list.
After scanning you need to delete dead shortcuts using the "Remove" button. You can also correct shortcuts. Choose one shortcut at a time and press the "View" button.
System requirements:
OS: MS Windows 11/10/8.1/8/7/VISTA/Me/2000/XP x86 x64
Minimum screen resolution 1024x768
CPU: Pentium processor and above
RAM: 128 Mb RAM
HDD: 5 Mb free disk space
Download size: 1.4M
.