Inside of ArmorTools: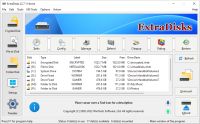 ArmorTools: Extra Disks
is a tool designed to create virtual disks on your computer. With Extra Disks you can create three types of virtual disks - encrypted disks, file-based disks, and folder-based disks. Encrypted disks use AES128/AES256 encryption algorithms and are designed to store your secret and private information. File-based virtual disks are designed to make it easier to work with many small files when moving them from computer to computer. For example, when copying many photos or music. Folder-based virtual disks make it easier to access the contents of deeply nested subfolders. For example, a folder with music can be connected as a drive m:\ or a folder with photos can be mounted as disk p:\.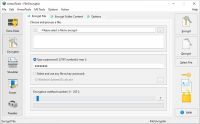 ArmorTools: File Encryptor
is a tool designed to encrypt files or folder contents. As a password, you can set your own or use any file as a key to encryption. For example, when sending secret information by mail, you can encrypt the transmitted file using a wallpaper image or the Calculator program as a key. Having transferred the information to the recipient, he will be able to decrypt the encrypted file using this picture from the same version of the operating system.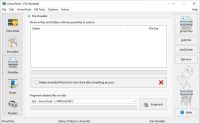 ArmorTools: File Shredder
is a tool designed to delete files and folder contents without the possibility of their subsequent recovery.

ArmorTools: Objects Eraser
removes traces of activity on your computer. Cleans the history of started programs, search history, history of last opened documents and history of various Internet browsers.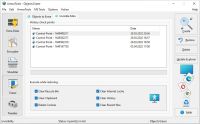 ArmorTools: Invisibility
with this tool, you can work discreetly on your computer without leaving any traces. Before starting work on the computer, create a checkpoint, after finishing work, restore it and the system will take its original form and traces of your work will disappear from it.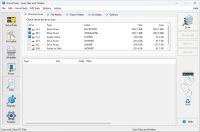 ArmorTools: Scan Files and Folders
is used to periodically clean up your hard drive from dead links, unnecessary and obsolete files created by various software. These files and links remain on the hard drive and increase disk access time.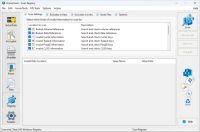 ArmorTools: Scan Registry
used to periodically clean the MS Windows registry from unused applications left after removal, and from invalid links that reduce the speed of the system and its loading time.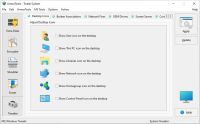 ArmorTools: System Tweaker
a set of additional adjustments related to safety, system capacity and user preferences and which are not included in the basic components of MS Windows.