TweakUI - a set of additional adjustments related to safety, system capacity and user preferences.
Adjustments are divided into six groups:

1. TweakUI: Global System Options - adjustments which allow for changing system files and registration information. The tool contains three tool-tabs: Registration Details, Windows Paths, Logo and Support Info.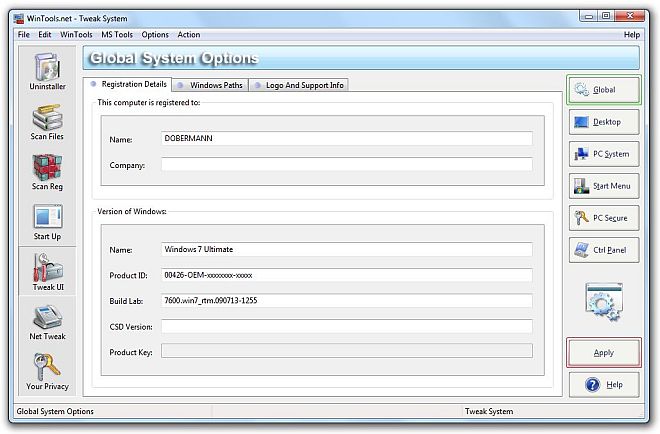 2. TweakUI: Windows Desktop Enhancements - a set of adjustments that can be made to the desktop. The tool contains five tool-tabs: Desktop Tweak, Miscellaneouses, Screen Savers, Commands, Templanes.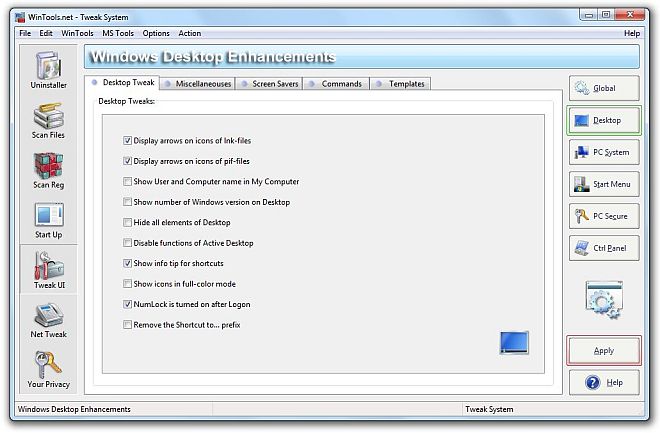 3. TweakUI: Windows Operating System Options - system settings, ways of the loading of a system and devices. The tool contains five tool-tabs: General Options, Autostart Drives, Windows Loading, OEM Drivers, Hardware.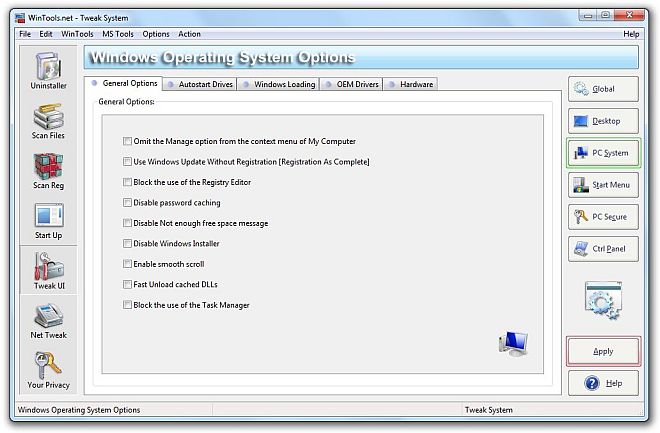 4. TweakUI: Start Menu Enhancements - a change of the interface of a Start menu.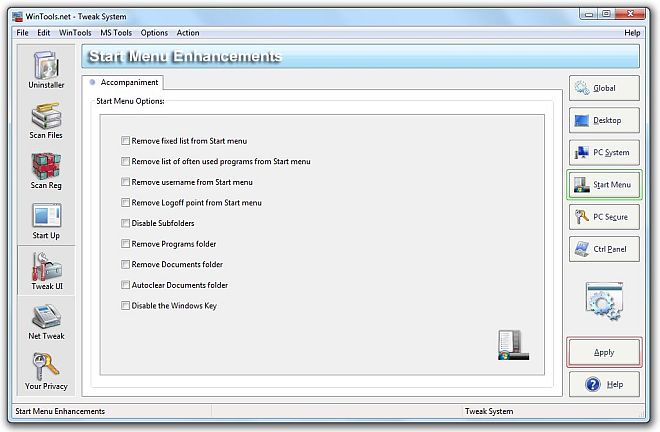 5. TweakUI: Security Restrictions and System Policies - an adjustment of security of a system. The tool contains five tool-tabs: Start Menu, Explorer, Network, Printers, Display.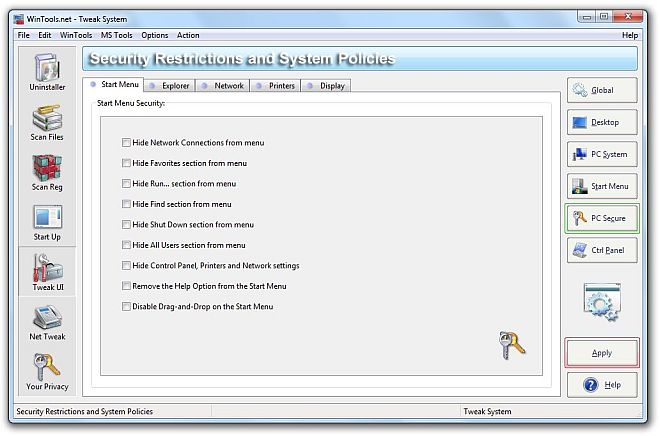 6. TweakUI: Control Panel Options - a manager of the bars used for the administration of a system.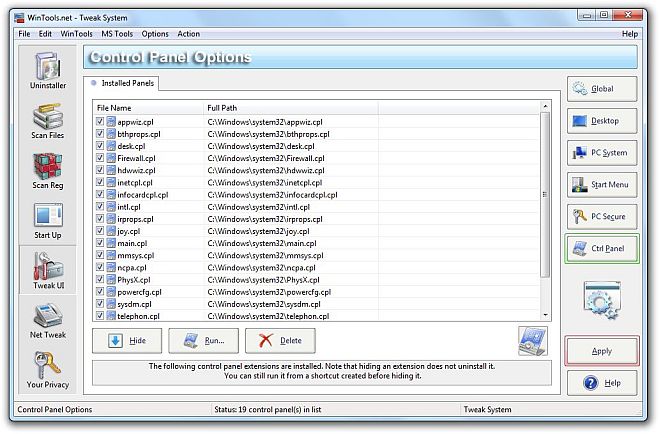 A change of adjustments needs to be confirmed by pressing the "Apply" button. Attention! If you press the "Apply" button you apply changes of adjustments in the active window only.


System requirements of TweakUI:
OS: MS Windows 11/10/8.1/8/7/VISTA/Me/2000/XP x86 x64
Minimum screen resolution 1024x768
CPU: Pentium processor and above
RAM: 128 Mb RAM
HDD: 5 Mb free disk space
Download size: 1.4M
[ Download WinTools.net Premium ]