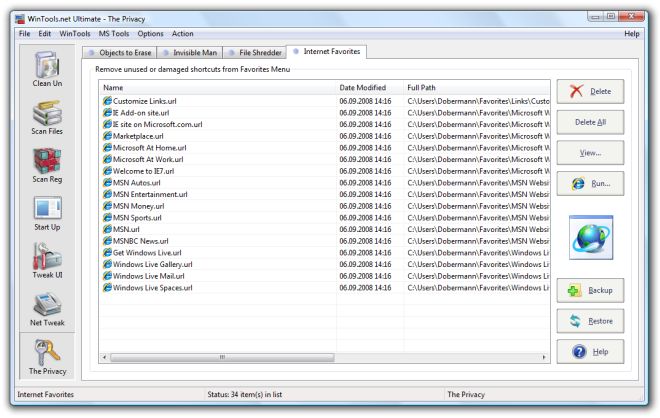 "Internet Favorites" tab contains a list of links which were placed in "Bookmarks" of "Internet Explorer" program. Here you can quickly delete unwanted links randomly or all at once.
System requirements:
OS: MS Windows 11/10/8.1/8/7/VISTA/Me/2000/XP x86 x64
Minimum screen resolution 1024x768
CPU: Pentium processor and above
RAM: 128 Mb RAM
HDD: 5 Mb free disk space
Download size: 1.4M
.