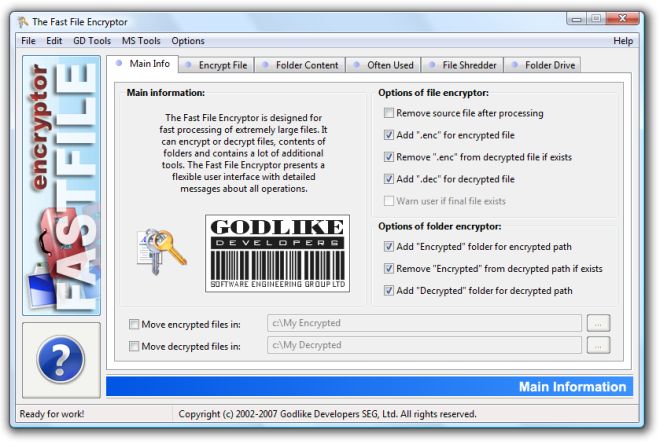 "Fast File Encryptor" is designed for fast processing of extremely large files. It can encrypt or decrypt files, contents of folders and contains a lot of additional tools.
Fast File Encryptor presents a flexible user interface with detailed messages about all operations. Fast File Encryptor features the following tools: Encrypt File, Encrypt Folder, Often Used Files, File Shredder, Folder Drive.
System requirements:
OS Windows 11/10/8/7/VISTA/XP/2k/2k3/2k8 x86 x64
Minimum screen resolution 1024x768
CPU: Pentium processor and above
RAM: 128 Mb RAM
HDD: 32 Mb free disk space
Download size: 1.4M

.